The BelMal Registry of Trunkmakers names, Travel Equipment and Luggage Brands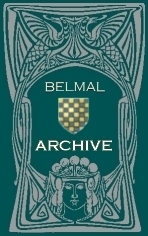 Ed. : JPB
FOOTNOTES, APPLICABLE TO MOST OF THE ARCHIVE REGISTRY ENTRIES
All registry entries and their data reflect the current state of archiving, or only part of it (work in progress), and may therefore not be fully complete.
[1] TRUNK MAKER: manufacturer and brand name(s) can be different. Several manufacturer names are possible, for example when the original maker or brand was acquired by or merged with another company.
[2] COUNTRY and [3] LOCATIONS: entry indicates the best possible chronology of the main or historical site(s) of manufacturing and shop(s). Possible multiple manufacturing sites active during the same era, or manufacturer's own retail-chain shops, are usually not listed in the registry (unless otherwise stated)
[4] BRANDS: entry indicates the brand-name(s) that have been in use at one point or another, and as they appear on trunk labels, tags, locks, handles, corners, keys, straps, belts, canvas, or related items.
In general the data in [3] and [4] above, are not or no longer in the public domain (i.e. not on the public domain website): a measure to counter plagiarism of information; usurping of historical research, or illicit marketing of data (latter factors too often confronted with).
| home | restoration | archives | virtual visit | expertise | manufacture | institute |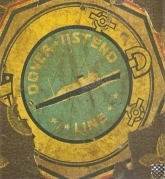 Label of the Dover - Ostend Line, affixed onto a trunk. (Digital Archive BelMal)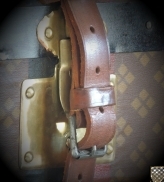 Leather strap over lock, Aux Etats Unis brand (BelMal Arch. Sheppard USAF legacy)
.
© Copyright 2016, Bridgegate o.b.o. BELMAL malletier private collection Museum, Trunks Restoration, and Archives and ITES Institute for Travel Equipment and Luggage History Studies. All rights strictly reserved. Reproduction of any content of this website is not allowed. This page was updated on: 2016-03-06