The BELMAL Registry
Past manufacturers of travelling trunks, and related brands, worldwide
(names listed alphabetically and sorted per country)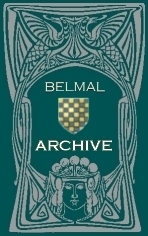 Apart from its collection of antique and vintage trunks, the BELMAL Archive includes, amongst others, a worldwide registry - the repository catalogue - of the trunk-makers' names and brands that are found and documented in the Archive.
The BelMal registry is not an exhaustive list of all of the brands, names, and makers that have existed around the world in the past centuries. Building a comprehensive and global online registry is a continuous work in progress, and may take several decades. New entries provided by third parties are welcomed. Persons who wish to contribute, with information, documents, travel stories, photos, leaflets, objects,... are invited to get in touch with Mr. J-P Bal
Being established in Belgium (Europe), the BelMal Archive hosts, first and foremost, an important and extensive registry of the Belgian malletiers and manufacturers of travel trunks, chests, luggage, equipment, bags, and related makes and productions of the past.
Most of the category labels and tags found on the registry entries are in English and in French, and occasionally in Dutch as well. The Registries contains some public and mostly private access documents and data. The size of each archive record or file can range from very basic information (coordinates,...) to extensive background and historical research materials. Feel free to contact us for terms and details of access.

© Copyright 201, Bridgegate o.b.o. BELMAL Malletier Museum-collection, Trunks Restoration, and Archives - ITES Institute for Travel Equipment and Luggage History Studies Europe. All rights strictly reserved. Reproduction of any content of this website is prohibited Page update: 2016-03-06