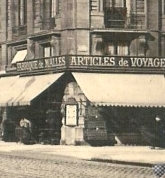 Denonne, in Brussels, at 124 Boulevard du Hainaut (became Blv. Lemonnier)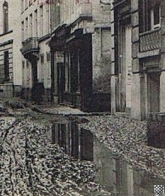 Delsart, at Louvain, 50 Rue de Bruxelles (mudded street, due to the Dyle flood in 1906)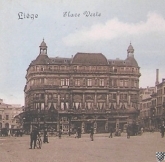 Truyen-Bertou, at Liège, Place Verte (also had a children toys department).
The BelMal Registry: the Belgian trunk manufacturer names and brands
(all company names are listed alphabetically, and sorted per city)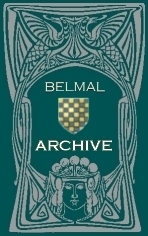 Apart from the BelMal Collection of travel trunks and the restoration workshop, the BELMAL Archive features two distinct registries: the WORLDWIDE one, and the BELGIUM one. The registry is a repository catalogue of the trunk makers' names and brands documented in the Archive files.
As BelMal is based in Belgium (Europe), the registry of Belgian malletiers (manufacturers of travel trunks, seamen chests, and related luggage and equipment) is of special local importance. The pictures shown on this page all relate to some makers' historical shop locations, in various cities of Belgium, at the beginning of the 20th century.
The BelMal registry is not an exhaustive list of all brands, names, and makers that have existed in the countries around the world during the past centuries. It will take years to build the most comprehensive Worldwide registry. New registry-entries, suggested by third parties, are certainly welcomed. Persons who wish to contribute, either by means of information, documents, old invoices, travel stories, old photos, leaflets, objects,... are invited to contact JP Bal. contact
Most of the category labels found in the online registry entries are in English and French, and some also in Dutch. The registry contains mostly private access documents and data. Please feel free to contact us for terms and conditions for database access.
| home | restoration | archives | virtual visit | expertise | malletier | institute |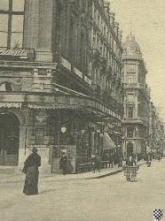 Delvaux, Brussels, at 20-22 Boulevard du Nord (became Boulevard Adolphe Max)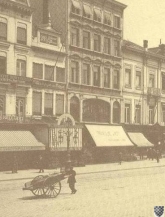 Olyslager, in Antwerp, at Meir 33 & 35 (sold travellers trunks and fashion goods)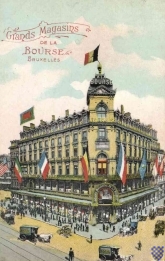 Grands Magasins de la Bourse of Brussels, retailer rivalled with specialised shops