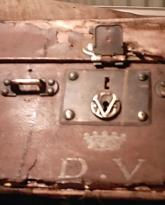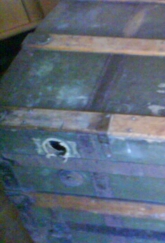 '4R', or Reflecting, Restoring, Renovating, and Recycling
Reflection, Restoration, Renovation, and Recycling, those are the four components that form the '4R' at BELMAL, and also addressed in the Belmal workshop courses. The 4R concept was created by JP Bal, the Belmal master-craftsman: "At Belmal we consider that the removal of the exterior lining of a trunk, to then varnish or wax the wood (thus without replacing the removed canvas, leather, or other surface material), is not an acceptable 'restoration' practice. Likewise, replacing original materials of the interior with totally different (trendy) ones, is not a form of restoration either. Rather, many of those pseudo-restorations are forms of recycling, or of repurposing. Unfortunately some DIY books and other purportedly professional publications describe certain processes as being 'restoration', which those are obviously not."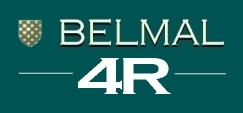 Reflection is, from the start onwards, the master-phase - process and time-span- of serenely reflecting about the 'what to do' with a given trunk, and certainly for what may be called 'borderline' cases. The latter are 'either-or' type of situations; for instance a trunk could be left 'as is', or could undergo a restoration, renovation, or be recycled.
Restoration. At Belmal restoring means the refreshing or refinishing of a trunk, including technical repairs, all in the sense of the preservation or conservation of legacy that matches the trunk's make or origin, age, past use, and patina (i.e. the charm of the 'wear-and-tear' ). In sum, the -respect- for the trunk's travel destiny, its life, matters most.
Renovation is refitting or refurbishing, a trunk then becomes a more or less new object. Such a process is undertaken mostly with contemporary or 'old-stock' replacement materials that resemble as much as possible the original ones.
Recycling is not the process of dismantling a trunk and disposing of its parts. In line with our "New Life Cycle" (NLC) vision, we at Belmal find that any vintage or antique trunk in a 'really-bad-state' be salvaged if it cannot be restored. Through salvaging (reclaiming or repurposing) the trunk could become for example a piece of furniture, decorative or functional, or both. That second life creation process is a form and way of recycling.
Apart from the 4R concept, which is also used when the Belmal House provides a cost estimate, a limited number of all-new and bespoke trunks are manufactured each year in our atelier, in accordance with the Belmal Charter. Most often those masterpieces carry the BELMAL MALLETIER brand-name.
| home | restoration | archives | virtual visit | expertise | malletier | institute |
> cost estimate <